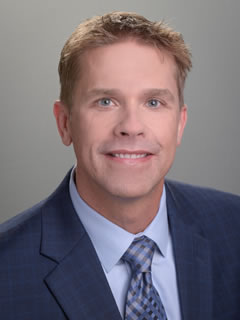 Phoenixville Hospital - Tower Health has appointed Robert McMurtrie, DO, MBA, FAOCA, CPE, as Chief Medical Officer, effective May 4, 2020. In this role, Dr. McMurtrie will provide leadership to foster and integrate medical services to meet the needs of the growing community.
Dr. McMurtrie is board-certified in Anesthesiology and Pain Management. He received his Bachelor degree in Behavioral Neuroscience from Lehigh University and earned his Doctor of Osteopathic Medicine from the Philadelphia College of Osteopathic Medicine. Dr. McMurtrie completed a rotating internship at PCOM/Crozer-Keystone and a residency in Anesthesiology and fellowship in Pain Management at Thomas Jefferson University Hospital. He is a Fellow of the American Osteopathic College of Anesthesiologists.
He has a special interest in improving population health and the patient experience while reducing the cost of healthcare. In addition to his medical degree, Dr. McMurtrie holds a master's degree in business administration from the University of Scranton with specializations in both Operations Management and Healthcare Management.
Dr. McMurtrie completed the Pennsylvania Medical Society Yearlong Leadership Skills Academy and earned Certified Physician Executive credential from the American Association of Physician Leadership. He is a member of American Association for Physician Leadership and American College of Healthcare Executives.
Dr. McMurtrie's clinical and administrative experience, along with his business education, provide unique insight for engaging efficient, cost-effective, patient-centered healthcare with a focus on data analytics for continuous process improvement.
Dr. McMurtrie and his family reside in Phoenixville.
About Phoenixville Hospital
Located in Phoenixville, Pa., and a member of Tower Health, Phoenixville Hospital is a 144-bed facility that provides comprehensive medical services through emergency room visits, inpatient admissions, outpatient procedures and community outreach programs. Phoenixville Hospital's services include an award-winning cardiovascular program, a fully accredited cancer center, NAPBC-accredited breast health center, an acute inpatient rehabilitation center, and a large robotic surgery center. Phoenixville Hospital is accredited by The Joint Commission and has been recognized for its quality outcomes and clinical expertise across services lines that include joint replacement surgery, advanced heart failure care, and the designation as a Primary Stroke Center. For more information, visit www.towerhealth.org.