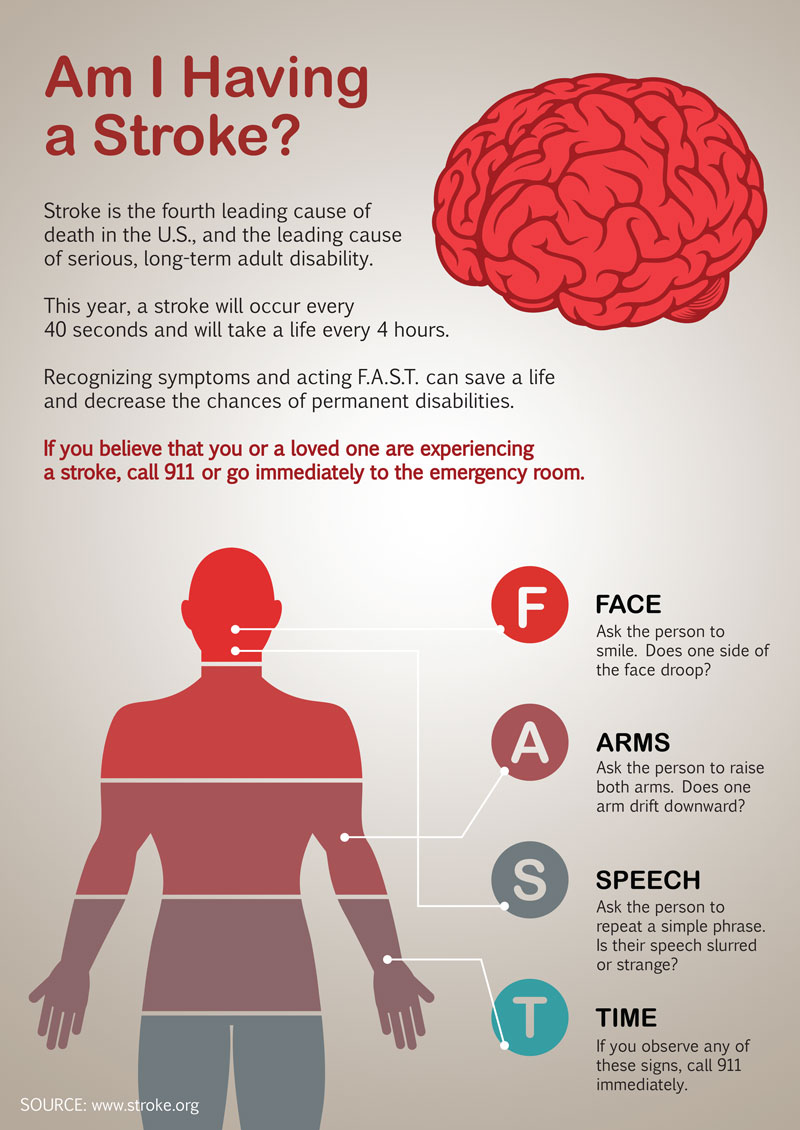 How will you know?
Start with the symptoms. 
According to the National Stroke Association, a stroke is the leading cause of death in the U.S., and the leading cause of serious, long-term adult disability. This year, a stroke will occur every 40 seconds and will take a life every four hours. Two million brain cells die every minute during stroke, increasing the risk of permanent brain damage, disability or death.
Recognizing symptoms and acting F.A.S.T. can save a life and decrease the chances of permanent disabilities.
Common symptoms 
Confusion or difficulty speaking/understanding
Difficulty swallowing
Sudden loss of vision
Sudden numbness, weakness or paralysis of the face or on one side of the body
Sudden severe headache
Unexplained dizziness and/or loss of balance