A living kidney donation
Decreases the waiting time to transplant.
Requires ZERO cost to donors for evaluation and surgery.
Often functions immediately, allowing the recipient to leave the hospital earlier.
Allows workup of the living donor to begin as soon as the person requiring the kidney is on the waitlist.
Who Can Donate? 
To qualify as a living donor, the person must:
Be willing to donate. Family members, friends, coworkers—anyone can be considered.
Have a blood type compatible with the recipient. (Paired Exchange an option if not compatible.)
Have no major physical or mental illnesses.
Usually between the ages of 18 and 65.
Be in good health.
There are three types of living donors: Living Related (LRT), Living Unrelated (LURT), and Paired Kidney Exchange. Paired exchange is also known as a "kidney swap." This allows patients who have a donor that doesn't match them to match with another person in need of a kidney. Tower Health participates in the Kidney Exchange program to allow our patients as many transplant options as possible.
Living Donation Process
Please note that we cannot make the first call to you. The guidelines that regulate transplant centers in the United States prohibit donor programs from initiating phone calls to possible donor candidates, as this is considered a form of solicitation. We are also prohibited by law to share or discuss any information about you or your situation with anyone other than you.
If you are interested, contact our living donor coordinator:
Marianne Watkins, RN
Transplant RN Coordinator
484-628-7679
Marianne.Watkins@towerhealth.org
During the phone interview, our coordinator will take some basic information, as well as a brief medical history, to make an initial assessment of your suitability as a potential donor. After this initial contact, our team can proceed with a special blood test that helps determine if you would be compatible with the recipient.
If you are found to be compatible and wish to move forward, you will then undergo a full medical evaluation to ensure that you are healthy enough to safely be a kidney donor. This comprehensive evaluation will assess for diabetes, high blood pressure, heart problems, and kidney issues that could affect your ability to maintain long term health after donation.
Living Donation Resources
A national consortium that provides educational resources for living donors and transplant patients.
Surgical Director, Living Donor Program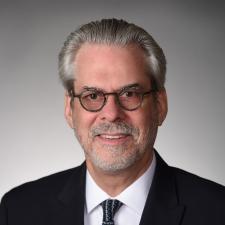 Stephen R Guy, MD, FACS
Director, Kidney Transplant, Tower Health Transplant Institute, Associate Professor, Drexel University College of Medicine
Stephen Guy, MD, FACS, is a kidney and liver transplant surgeon with over 25 years of experience specializing in multi-organ transplant.
He was instrumental in developing laparoscopic living donor nephrectomy for kidney transplant, a minimally invasive surgery for individuals donating a kidney. Dr. Guy is also experienced in performing transplants for high-risk patients, providing long-term healthcare following a transplant and in general surgeries of the pancreas, liver and other laparoscopic surgeries.
Before coming to Tower Health, Dr. Guy developed and led several liver and kidney transplant programs in the Philadelphia area. He serves on the medical advisory board of the Gift of Life Donation Program and has recently served, at the national level, on the Kidney Committee of UNOS.
Dr. Guy is also active internationally. He and his team have initiated several renal transplant programs in developing countries that had no previous transplant programs and limited dialysis. He has published in peer review journals on these international surgical missions.
He earned his medical degree from Boston University and completed a Residency and Internship in Surgery at Beth Israel Medical Center, where he was also named Chief Resident in Surgery. Dr. Guy completed a Fellowship in Transplantation at Mount Sinai Medical Center.
Dr. Guy is certified by the American Board of Surgery and is a Fellow of the American College of Surgeons.
VIEW DR. GUY'S PROFILE