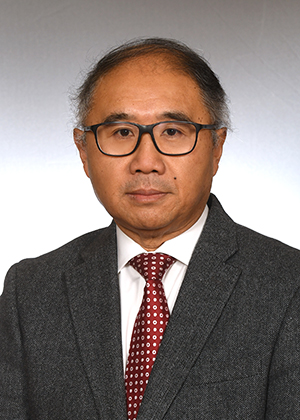 Brandywine Hospital is pleased to announce that it has expanded access to much-needed psychiatry services in Chester County with the introduction of telemedicine for Psychiatry patients.
Brandywine Hospital began offering the service among inpatients at Tower Health's Phoenixville Hospital in July 2020, followed shortly thereafter by inpatients at Tower Health's Jennersville Hospital. In February 2021, Telemedicine for Psychiatry was made available at local nursing homes Harrison Senior Living and Freedom Village, both located in Coatesville, PA, with plans to add more nursing homes soon.
Appointments are ordered by the referring physician through the Epic electronic health record, and once scheduled, occur via an iPad. The psychiatry consult includes capturing the patient's medical and psychiatric history, and conducting a risk assessment, with the outcome being recommendations for outpatient care, medication, and/or inpatient care.
Wei Du, MD, Chair of Psychiatry at Brandywine Hospital, stated, "The use of this new technology is ideal for psychiatry. Among the many changes this pandemic has brought to our lives is the heightened awareness of the importance of behavioral health to our overall well-being. Psychiatry services in Chester County are limited, and through telemedicine, we are able to significantly increase access to psychiatry services."
The benefits of telemedicine for Psychiatry services include a reduction in unnecessary visits to Emergency Departments, closer oversight of patients taking psychotropic medications for potential side effects, and improved continuity of care.
Learn more information about Brandywine Behavioral Health Services.
About Brandywine Hospital
Located in Chester County, Pa., and a member of Tower Health, Brandywine Hospital is a nonprofit, 171-bed acute-care hospital with private rooms that has been providing high-quality, compassionate care in the community for more than 100 years. The hospital's key services include behavioral health (adult, older adult), cardiology, emergency medicine, orthopedics, general and robotic surgery, specialized care for eating disorders, and outpatient services (radiology/women's imaging, laboratory, cardio-pulmonary, occupational, physical, and speech therapy, primary care, and wound care). Fully accredited by The Joint Commission, Brandywine Hospital is the recipient of The Joint Commission's Gold Seal of Approval for excellence in hip replacement, knee replacement, laboratory services, stroke (Primary Stroke Center), and wound care. For more information, visit towerhealth.org/locations/brandywine-hospital.