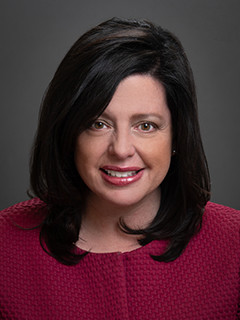 West Reading, PA., November 10, 2020 - Tower Health today announced leadership changes for Brandywine Hospital. Effective immediately, Claire Mooney, DNP, MBA, RN, CCRN, NEA-BC, who currently serves as President and CEO at Jennersville Hospital, will assume the same role at Brandywine Hospital. Vik Acharya, who had been serving as interim CEO at Brandywine Hospital, has resigned.
The two hospitals will also consolidate leadership in Finance and Nursing. Jennersville Hospital's Chief Financial Officer Michael Szymanski, CPA, and Chief Nursing Officer Michael Coveney, MSN, RN, NEA-BC will assume those same responsibilities for Brandywine Hospital. Barbara Romig, DNP, RN, CPHQ, NEA-BC, who has served as Brandywine's Interim Chief Nursing Officer, will return to serving as Vice President, Nursing Clinical Practice & Education for Tower Health.
"We are grateful to Vik for his steady guidance of Brandywine Hospital, especially during the first wave of the COVID-19 pandemic," Clint Matthews, President and CEO of Tower Health wrote in a memo to employees and medical staff announcing the changes. Mr. Matthews further described that these changes are "part of Tower Health's broader strategy of streamlining and centralizing decision-making within the system so we can better meet the many challenges of providing quality healthcare to our communities."
About Tower Health
Tower Health is a strong, regional, integrated healthcare provider/payer system that offers leading-edge, compassionate healthcare and wellness services to a population of 2.5 million people. With approximately 14,000 team members, Tower Health consists of Reading Hospital in West Reading; Brandywine Hospital in Coatesville; Chestnut Hill Hospital in Philadelphia; Jennersville Hospital in West Grove; Phoenixville Hospital in Phoenixville; Pottstown Hospital in Pottstown; and St. Christopher's Hospital for Children, a partnership of Tower Health and Drexel University in Philadelphia. It also includes Reading Hospital Rehabilitation at Wyomissing; Reading Hospital School of Health Sciences in West Reading; home healthcare services provided by Tower Health at Home; and a network of 25 urgent care facilities across the Tower Health service area. Tower Health offers a connected network of 2,200 physicians, specialists, and providers across more than 230 convenient locations. For more information, visit towerhealth.org.