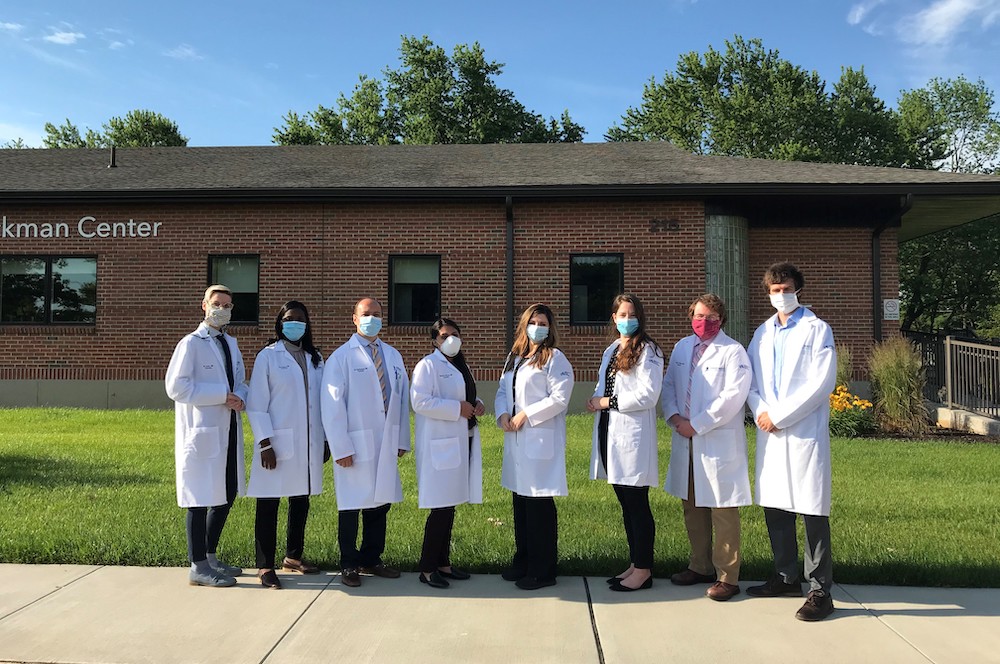 Tower Health-Brandywine Hospital is pleased to announce that it has initiated the hospital's first-ever residency program.
The first-year class of the Tower Health-Brandywine Hospital General Psychiatry Residency Training Program will begin July 1, 2020. There are eight students in the first class.
The four-year accredited general psychiatry residency program has 32 positions with approximately eight residents per training year. The program offers experiences in inpatient, outpatient, consultation-liaison, geriatric, community, substance abuse, and child and adolescent psychiatry in a range of clinical settings throughout the Philadelphia area.
"We inaugurated our program this year as a collaboration between a well-established psychiatry training program at Drexel University Psychiatry, and Brandywine Hospital's highly regarded clinical services in behavioral and mental health," said Brandywine Hospital Interim CEO Vik Acharya. "Our program provides a variety of experiences to ensure that our trainees are exposed to a wealth of different types of patients and clinical approaches."
"We are looking forward to partnering with Brandywine Hospital on this program," said Donna M. Sudak, MD, Tower Health-Brandywine Hospital General Psychiatry Residency Program Director, and Vice Chair for Education in the Department of Psychiatry at Drexel University College of Medicine.
"The Drexel tradition emphasizes the importance of creating a nurturing, cohesive, friendly and collegial learning environment, and an unwavering commitment to education."
"It is our hope that residents will graduate with a broad range of skills and have the ability to provide pharmacological and psychotherapeutic interventions for patients with a variety of psychiatric disorders," said Wei Du, MD, Interim Chair of Psychiatry at Brandywine Hospital, and Chair of the Department of Psychiatry at Drexel University College of Medicine.
"Residents will become skilled at functioning in multidisciplinary teams, will communicate effectively, and be advocates for patients beyond the bedside. Residents will develop practice habits that incorporate measurement-based care and quality improvement."
The four-year accredited general psychiatry residency program includes both didactic and clinical curricula. The didactic curriculum and supervisory experiences emphasize a thorough and well-rounded approach to psychiatry with a substantial focus on psychotherapy as a critical part of the skillset of every psychiatrist.
The clinical curriculum includes a mixture of training in different areas of expertise over the four years, including internal medicine, adult neurology, emergency services and behavioral health.
During the first and second years, residents rotate through a variety of inpatient settings, including time spent at Brandywine Behavioral Health, with one-month rotations on each of the four units – general adult, mood disorders, geriatric, and eating disorders. The program also includes rotations at other training sites involved with this residency program.
The third year is spent entirely in the outpatient setting. The fourth year includes a mixture of time spent on clinical activities for ongoing care of their outpatients, inpatient "chiefships," and electives. View more information about our program at https://www.towerhealth.org/general-psychiatry-residency.
About Tower Health
Tower Health is a strong, regional, integrated healthcare provider/payer system that offers leading-edge, compassionate healthcare and wellness services to a population of 2.5 million people. With more than 12,000 team members, Tower Health consists of Reading Hospital in West Reading; Brandywine Hospital in Coatesville; Chestnut Hill Hospital in Philadelphia; Jennersville Hospital in West Grove; Phoenixville Hospital in Phoenixville; Pottstown Hospital in Pottstown; and St. Christopher's Hospital for Children, a partnership of Tower Health and Drexel University in Philadelphia. It also includes Reading Hospital Rehabilitation at Wyomissing; Reading Hospital School of Health Sciences in West Reading; home healthcare services provided by Tower Health at Home; and a network of 22 urgent care facilities across the Tower Health service area. Tower Health offers a connected network of 2,200 physicians, specialists, and providers across more than 230 convenient locations. For more information, visit https://www.towerhealth.org.
About Brandywine Hospital
Located in Chester County, Pa., and a member of Tower Health, Brandywine Hospital is a nonprofit, 171-bed acute-care hospital with private rooms that has been providing high-quality, compassionate care in the community for more than 100 years. The hospital's key services include cardiology/cardiothoracic surgery, emergency medicine, orthopedics, behavioral health (adult, older adult), general and robotic surgery, specialized care for eating disorders, and outpatient services (radiology/women's imaging, laboratory, cardio-pulmonary, occupational, physical and speech therapy, primary care, and wound care). Fully accredited by The Joint Commission, Brandywine Hospital is also an accredited Chest Pain Center by the American Academy of Cardiology and the recipient of The Joint Commission's Gold Seal of Approval for excellence in acute myocardial infarction, hip replacement, knee replacement, stroke, and wound care. For more information, visit https://www.towerhealth.org/locations/brandywine-hospital.