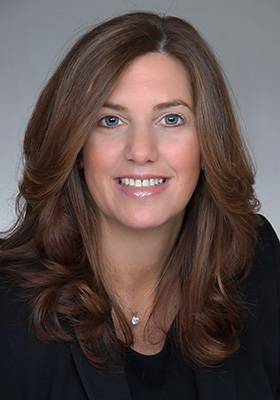 Tower Health announced today that Kim Schneider has been named Vice President of Talent Acquisition, effective in September. In this role, she will be responsible for all talent acquisition, including general recruitment, Medical Staff recruitment, and recruitment compliance issues.
Ms. Schneider has been with Reading Hospital and Tower Health since 2009, and has served at multiple Tower facilities during her tenure, contributing in virtually every aspect of HR functions. She has extensive experience in talent acquisition, including several years as a nurse recruiter for St. Christopher's Hospital for Children before it was acquired by Tower Health in partnership with Drexel University, as well as other employers.
Ms. Schneider is well-respected by front-line staff, as well as management and senior leadership for her hands-on style and her commitment to honest and direct communication that is always focused on finding solutions. She is known for bringing a positive attitude to every encounter, seeking the best possible outcome for everyone involved.
About Tower Health 
Tower Health is a regional integrated healthcare system that offers leading-edge, compassionate healthcare and wellness services to communities in Berks, Chester, Montgomery, and Philadelphia Counties. With nearly 12,000 team members, Tower Health consists of Reading Hospital in West Reading; Chestnut Hill Hospital in Philadelphia; Phoenixville Hospital in Phoenixville; Pottstown Hospital in Pottstown; and St. Christopher's Hospital for Children, a partnership of Tower Health and Drexel University in Philadelphia. It also includes Reading Hospital Rehabilitation at Wyomissing; Reading Hospital School of Health Sciences in West Reading; home healthcare provided by Tower Health at Home; TowerDirect ambulance and emergency response; Tower Health Medical Group; and a network of 25 urgent care facilities across the Tower Health service area. For more information, visit towerhealth.org.