We offer a wide range of medical and surgical weight loss services for teens and adults at our state-of-the-art clinic in Wyomissing.
Whether you need help getting back into your pre-pregnancy clothes or need to lose lots of weight for health reasons, you will find the care and support you need to achieve your goals. 
The tools you need to stay on track.
The Weight Loss Surgery and Wellness Center is unlike other weight loss programs. That's because we are focused on your whole health and well-being — not just the number on the scale. 
We help you reach your weight loss goals by supporting your fitness, nutrition, physical health, and mental health.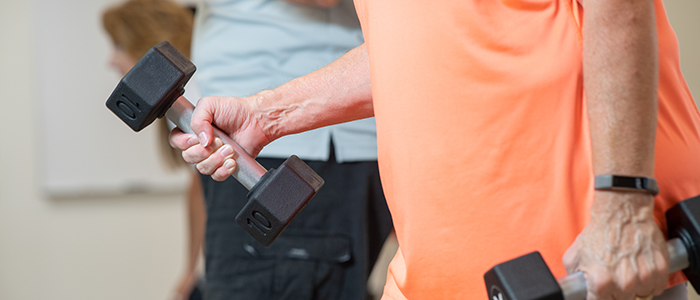 Clinical Services We Offer
Bariatric surgery. Our minimally invasive weight loss procedures lead to faster recovery times and better outcomes. We offer gastric bypass surgery, gastric sleeve surgery, duodenal switch surgery, and bariatric revision surgery.
Medical weight loss. Our medically supervised program offers a combination of customized meal plans and nutritional guidance — as well as medication when needed.
Adolescent weight loss. Our Healthy Kids & Teens Program offers children safe medical and surgical options for taking control of their weight and living a healthy lifestyle.
Nutritional services. Our licensed, registered dietitians will work with you one-on-one (or in a group) to provide a personalized nutrition plan.
Behavioral health. Our licensed psychologist is specialty trained in obesity medicine. They'll teach you the skills you need to achieve a healthy body weight through one-on-one consultations.
Other Onsite Amenities
Teaching kitchen. Get hands-on education from our dietitians in our premier demonstration kitchen. You'll learn healthy recipes that meet your nutritional requirements and skills to help you continue your success at home.
Fitness center. Our gym offers patients a welcoming and supportive environment with weights and conditioning equipment. In addition, our specialists will build a customized, sustainable exercise regimen that helps you achieve lifelong wellness.
Clothing closet. Try our free clothing closet to supplement your wardrobe throughout your weight loss journey. The closet is stocked with gently used, donated clothing in a variety of sizes. Just give what you can and take what you need.
How to Reach Us
To learn more about the Weight Loss Surgery and Wellness Center, call 484-628-5673. We're available Monday through Friday from 8 a.m. to 4:30 p.m.