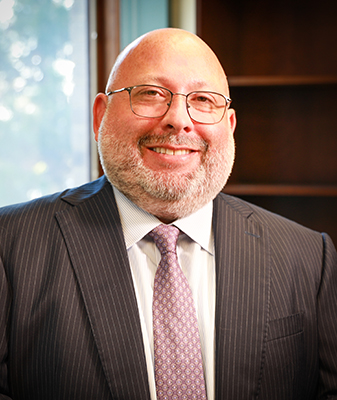 Tower Health announced today that Michael Stern, FACHE, will join the executive leadership team as Chief Operating Officer for the health system effective September 19, 2022.
Mr. Stern joins Tower Health from the MetroHealth System in Cleveland, Ohio, where he has served in senior leadership since 2015, most recently in the role of Executive Vice President and Chief Operating Officer of the system's Hospital Division. MetroHealth is a large public health system that includes a main campus medical center serving more than 500 inpatients per day and over 100,000 emergency department visits annually. The system also includes two acute care community hospitals, a rehabilitation hospital, three Emergency Departments, two freestanding surgery centers, eleven outpatient pharmacies, and 30 health centers.
He also spent four years at Einstein Healthcare Network as Vice President for Healthcare Services and worked for many years as a leader in acute care hospitals, physical rehabilitation centers, and physician services in the New York City region. Mr. Stern holds a Master of Health Administration degree from Clark University and the University of Massachusetts Medical School and a Bachelor of Business Administration in Management from Hofstra University.
"Michael brings to Tower Health a strong sense of mission and a track record of successfully engaging with caregivers, providers, and the community," said P. Sue Perrotty, Tower Health President and CEO. "He has extensive experience in driving operational performance, implementing turnaround initiatives, and growing services. We are fortunate Michael is bringing his expertise to Tower Health. I am confident he will further drive our commitment to foster teamwork, nurture engagement, and advance our vision."
About Tower Health
Tower Health is a regional integrated healthcare system that offers leading-edge, compassionate healthcare and wellness services to communities in Berks, Chester, Montgomery, and Philadelphia Counties. With nearly 12,000 team members, Tower Health consists of Reading Hospital in West Reading; Chestnut Hill Hospital in Philadelphia; Phoenixville Hospital in Phoenixville; Pottstown Hospital in Pottstown; and St. Christopher's Hospital for Children, a partnership of Tower Health and Drexel University in Philadelphia. It also includes Reading Hospital Rehabilitation at Wyomissing; Reading Hospital School of Health Sciences in West Reading; home healthcare provided by Tower Health at Home; TowerDirect ambulance and emergency response; Tower Health Medical Group; and a network of 25 urgent care facilities across the Tower Health service area. For more information, visit towerhealth.org.