Clinical integration refers to the coordination of care across multiple services to improve the overall value of care provided to patients. It is a patient-centric and physician-led approach to command better outcomes and reduce costs, with proven value for patients, physicians, employers, health care systems, and payers alike.
Clinical integration is critical to the future of healthcare. Healthcare systems are moving in a clear direction away from payment-for-volume (Fee-For-Service models) to pay-for-performance. Through clinical integration guidelines and a solid foundation, Tower Health Providers (THP) is positioned to support its physicians on the forefront of this change.
About the Program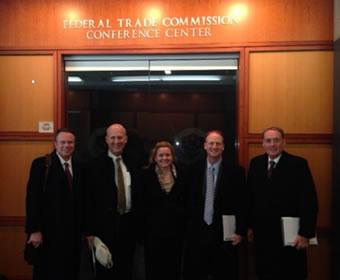 Physician participation is central to the core values of clinical integration. The innovative model for these programs provides critical support to physicians within the network help to deliver better outcomes at a reduced cost, ultimately resulting in better patient care. In addition, physicians can earn incentives for participating in clinical integration, connect with colleagues, and enjoy other benefits including:
Recognition as one of our premier physicians across more than 50 specialties
 A focus on physician well-being and satisfaction as a critical component to patient care
 Collaborative opportunities with other physician members and care teams for coordination across the continuum
 Participation in negotiated shared savings contracts and other agreements that reward high quality performance
 Greater patient satisfaction with more effective, efficient, and affordable care that is centered around them
 Improved population health in the community
Population Health Management Services
Population Health Management is one of the key elements in a successful, clinically integrated program. Tower Health Providers has established a patient value-based platform, which improves the quality of patient care, creates better access for patients, and enhances patient satisfaction. Developed by physicians, this robust approach to population health strives to achieve the optimal health for patients, while supporting efficient, cost-effective care.
Key Activities:
Provide Care Management interventions to members identified at risk for poor outcomes, experiencing poor coordination of services, and would benefit from more intensive follow-up and care coordination.
Manages effective transitions of care by facilitating hand-offs to primary care and closure of gaps in care.
Increases continuity of care by managing and facilitating relationships with post-acute providers, physicians, and community resources.
Promotes timely access to appropriate care and promotes effective and efficient utilization of clinical resources.
Increases utilization of primary care services within Tower Health Providers.
Reduces emergency room utilization and hospital readmissions via a comprehensive approach.
Increases patients' ability for self-management and shared decision making by setting patient specific goals with interventions to promote healthier lifestyles.
Performs proactive outreach to members providing chronic disease and self-management education and support.
Identifies barriers to care and connects patients to relevant community resources necessary to support health and well-being.
Reviews open care gap reports to inform members of overdue preventive health screenings and immunizations. Empowers members to make the best decisions regarding their health.
Care Management Services
Medical management coordinates and influences the utilization of healthcare resources through the ongoing evaluation of medically necessary and appropriate care in the interest of promoting quality and cost-effective care for all members.
Utilization Review
Care Management
Disease Management
Wellness