A Full Range of Weight Loss Options
If you are looking for weight-loss strategies that work, turn to Tower Health – Reading Hospital. We offer a level of expertise, and evidence-based treatments only found at a handful of centers in the country. You will find the care and support you need to succeed, right here in Berks County.
In addition to offering bariatric surgery for teens and adults at Reading Hospital, we have consolidated our nonsurgical weight-loss services, support groups, fitness center, teaching kitchen, and other amenities at the Weight Loss Surgery & Wellness Center in nearby Wyomissing. This state-of-the-art outpatient clinic provides a comprehensive and convenient experience for children, families, and adults who need help reaching a healthy weight and adopting a healthier lifestyle.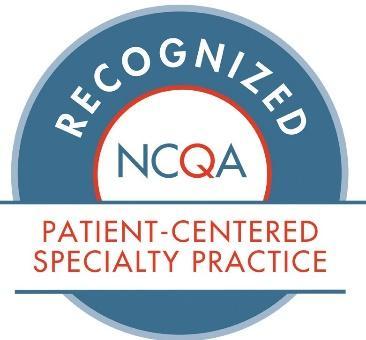 Patient Centered Medical Home Award
The Weight Loss Surgery & Wellness Center is recognized by the NCQA as a patient-centered medical home.
Medical Weight-loss Services
Our medical weight-loss program is an ideal option for people who want to lose weight but are not interested in (or eligible for) bariatric surgery. Unlike commercial weight-loss products and fad diets that promise a "quick fix," our weight management services are supervised by a team of specialists, including obesity medicine doctors, registered dietitians, exercise specialists, and psychologists.

We help you address all the behavioral and lifestyle choices that contribute to weight gain so you achieve results that last. And because obesity affects people of all ages, our medical weight-loss program is open to anyone who meets eligibility criteria. If you are under the age of 18, take a look at our pediatric weight management services.
We help you create a customized diet and fitness plan and provide any prescription medicines or counseling you may need. You also have access to unique on-site amenities such as our clothing closet, fitness center, and demonstration kitchen.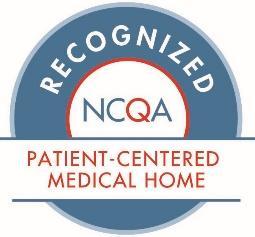 Patient Centered Speciality Practice Award
The Weight Loss Surgery & Wellness Center is recognized by the NCQA as a patient-centered speciality practice.
Accredited Weight-loss Surgery for Adults & Adolescents
Not only do our surgeons have advanced training in bariatric surgery, but they are some of the most experienced in the region. People trust us to perform their weight-loss surgery because:
We meet or exceed rigorous standards of care. Reading Hospital is accredited by the Metabolic and Bariatric Surgery Accreditation and Quality Improvement Program. This confirms we offer a comprehensive, collaborative approach to treatment and recovery.
Independent organizations acknowledge our expertise. We are also designated a Blue Distinction Center+ for bariatric surgery by Highmark. This means we provide a full range of bariatric surgery care, including inpatient, post-operative, and outpatient follow-up care, along with thorough education.
You have a range of options. With three bariatric surgery procedures available at Reading Hospital, you and your doctor can choose the option that best meets your goals and needs. We offer gastric bypass surgery, gastric sleeve surgery, and duodenal switch surgery.
We offer innovative surgical techniques. Our surgeons have extensive experience performing minimally invasive bariatric surgery, including laparoscopic and robotic-assisted procedures. Compared to traditional surgery, minimally invasive techniques typically cause less post-operative pain, reduce the risk of complications, and shorten your hospital stay and recovery.
We accept patients who need revision surgery. If you had medical problems or insufficient weight loss after bariatric surgery at another institution, we may be able to help. Our surgeons have experience performing complicated "revision surgery" (a second bariatric operation). They have helped many people overcome complications or get back on track toward their weight-loss goal. 
Learn more about your bariatric surgery options and find out if you are a candidate.
Get Started on Your Weight-loss Journey
If you or your child are ready to lose weight and embrace a healthier lifestyle, give us a call today: 484-628-5673.
Our program coordinator will set up a time to go over your medical history, weight-loss goals, and insurance coverage. We will also confirm your eligibility for our medical or surgical weight-loss program.
If you choose to have bariatric surgery, you will need to complete our pre-operative readiness program before your procedure.