Born 13 Weeks Early, Hope, Teamwork, and Expertise Help Kameron Thrive
Jaycina gave birth to Kameron, her first child, shortly before Independence Day at 25 weeks and six days — nearly 13 weeks preterm. The early delivery meant that the second half of summer would be filled with some long and stressful days. Kameron's premature birth put him at risk for medical complications ranging from head bleeds to feeding difficulties to breathing problems. 
His doctors worked hard to ensure Kameron had the best chance of survival — and the best chance of thriving. Jaycina remembers the initial discussions with her neonatologists. These conversations were to prepare her for the long road ahead. But nothing could have prepared her for the ultimate surprise. 
Facing Feeding Difficulties and a Diagnosis of Malrotation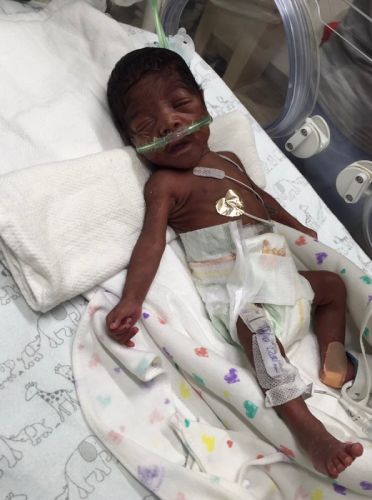 Kameron developed feeding problems, which led to a diagnosis of intestinal malrotation. Relatively uncommon in full-term infants and difficult to diagnose in premature babies, malrotation is twisting of the intestines from abnormal development in the womb. If left untreated, malrotation can cause devastating problems later in life, such as obstruction and twisted bowels. Luckily, Kameron's doctors soon identified the condition. 
A little more than three weeks after he was born, Kameron's doctors transferred him from a suburban hospital to St. Christopher's. To ensure Kameron had the best fighting chance — pediatric surgeons and neonatal specialists performed surgery on him soon after arrival.  
Kameron's Fighting Spirit Helped Him Recover
"I was unfamiliar with the doctors at St. Christopher's before Kameron was transferred, but once he was admitted, everyone made sure I understood exactly what was needed medically," says Jaycina. "Every day, the team helped my son get stronger. I'm so blessed Kameron had such a remarkable team of doctors and nurses." 
Pediatric surgeon Grier Arthur, MD, and neonatal physician Anja Mowes, MD, were part of the team caring for Kameron.
"Due to Kameron's tiny size, the procedure to correct malrotation was extremely tricky," Dr. Arthur says. "His first few days following the operation were difficult. But he proved to be a tough little guy and recovered extremely well."
Fast Transport, Close Teamwork Helps Achieve a Positive Outcome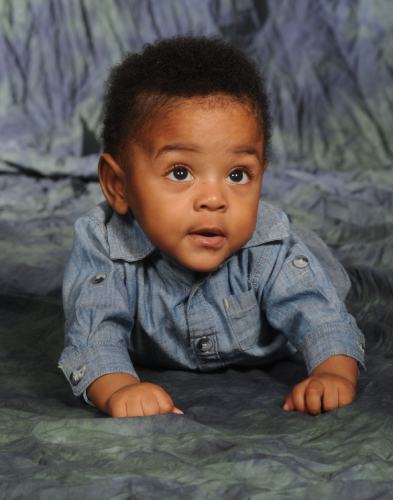 "The outcome of Kameron's condition was time-sensitive," says Dr. Mowes. "Fast transport, quick decision-making and close teamwork of intensivists and surgeons were all necessary for a positive outcome." Baby Kameron is happy and healthy. 
Neonatal Intensive Care Unit (NICU) doctors and nurses cared for Kameron around the clock to make sure his recovery went well. Kameron took multiple vitamin supplements and had a feeding tube during his first few months of life. Jaycina kept the mood and atmosphere positive in her baby's NICU room.
"Kameron is truly my little fighter," Jaycina says, glowing with joy. "With the strength of my family and support from the medical team, I was able to remain strong throughout this process." 
Kameron is now at home with his family. Jaycina is already thinking about Kameron's future and some of the exciting trips she can take with her little one.