Our trained critical care transport team specializes in protecting children's health and getting them to the hospital safely and quickly. Because when time matters, you need confidence your child is cared for efficiently and expertly.
Experience You Can Trust
Every year, we provide more than 2,600 helicopter and ambulance transfers from other healthcare facilities to the hospital in the tri-state region. Our team of nurses and paramedics provides resuscitation, stabilization, and safe transfer of children of children of all ages, including newborns. We transport children with burns, traumatic injuries, heart problems, and more.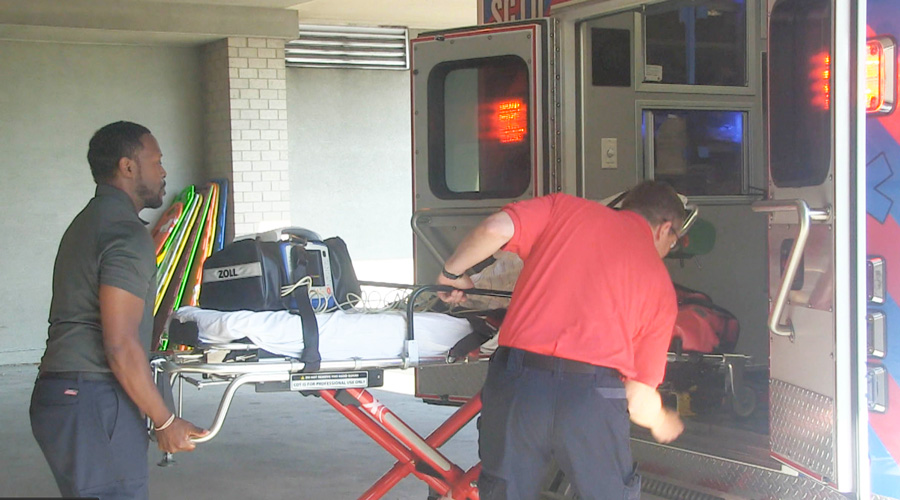 Our team is trained in:
Pediatric and neonatal intensive care
Pediatric emergency nursing
Trauma and critical care transport
Certifications include:
Pediatric Advanced Life Support (PALS)
Advanced Cardiac Life Support (ACLS)
Emergency Medical Technician-Paramedic (EMT-P)
Pre-Hospital Registered Nurse (PHRN)
Team members are evaluated annually to confirm they have the skills and knowledge to ensure each child's health and well-being.
It's a team effort.
Doctors with patients who need our pediatric expertise right away count on us to get their patients to St. Chris safely. We make sure children are well-cared for until our team gets there.
When we arrive, our team members discuss the child's condition with one of our pediatric emergency doctors, pediatric intensivists, or neonatologists — depending on a child's age and circumstances. This keeps children safe on their way here.