Program Overview 
The Pediatric Surgery Fellowship Program at St. Christopher's Hospital for Children encompasses the broad educational curriculum and clinical training required in the field of Pediatric Surgery.
The two-year clinical program provides exposure to an expansive variety of surgical procedures in children, including a high volume of neonatal and minimally invasive surgical cases. Our fellow receives extensive experience in the management of complex congenital malformations as well as routine pediatric surgical conditions. These include abdominal/retroperitoneal and non-cardiac thoracic surgical problems, tumors, infections, head and neck masses, endoscopy, and urologic procedures. The program includes significant exposure in the Neonatal and Pediatric Intensive Care Units (NICU and PICU), with a one-month rotation in each unit.
St. Christopher's is a designated Level I Pediatric Trauma Center and has an active ECMO program. Fellows attend office hours in the surgery clinic to master the skills and knowledge required to care for outpatients including preoperative evaluation and postoperative care. A unique opportunity to spend some time at the Shriner's Hospital for Children exists with the ability to learn exposure techniques for spinal surgeries, adding significant thoracic and diaphragm experience.
Fellows lead a team that manages all patients in the Pediatric Surgery Service (including in the NICU, PICU, and medical-surgical units) with supervision by attending surgeons dedicated to mentorship and evidence-based optimal care. Scholarly activity and education are highly valued, with a broad curriculum covering the full scope of pediatric surgery.
Average total number of cases performed by graduating fellows over the past five years: 1,137
Board passage rate (last 10 years): 100%
Training Site #2
Shriner's Hospital for Children, Philadelphia PA
Percentage of time at this location: ~5%

Training Site Type: Sub-Specialty Children's Hospital

Opportunity to learn exposure techniques for complex spinal surgeries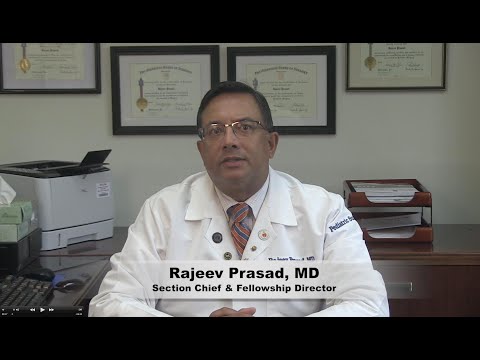 Pediatric Surgery Fellowship
Program interview with Dr. Rajeev Prasad, Section Chief and Fellowship Director.
Watch the Video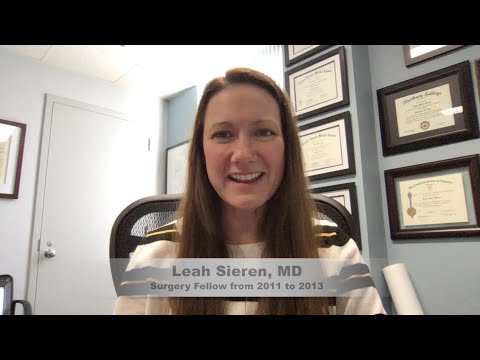 What Our Fellows are Saying: Pediatric Surgery Fellowship Program
Watch the Video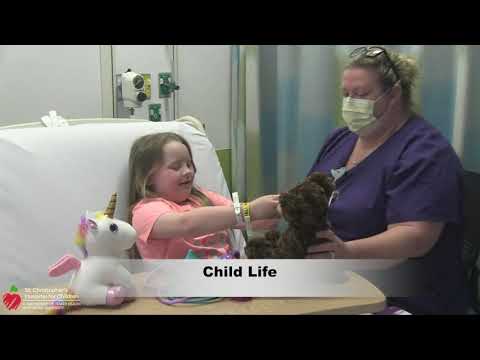 Welcome to St. Christopher's Hospital for Children
A virtual tour of St. Christopher's Hospital for Children.
Watch the Video
Application Requirements
Prerequisites:
Doctor of Medicine or Osteopathy
Completion of chief residency in an ACGME or equivalent approved general surgery residency
Eligibility to take qualifying examination in General Surgery
Advanced Trauma Life Support Certification
Pediatric Advanced Life Support
Current Pennsylvania state medical license
Candidates applying to the Pediatric Surgery Match must be registered with the National Resident Matching Program (NRMP) and can submit their application and related application documents through the Electronic Residency Application Service (ERAS).
The following materials are required to complete your application:
Curriculum vitae
Personal statement
Minimum of three letters of recommendation
USMLE Score Report
ABSITE Score Report
Application Deadline
See ERAS website.
Conference Schedule
Weekly - Every Thursday 8 to 11 a.m.
M&M/Journal Club/SRP 8 - 9
SCORE 9 - 10
Mock orals 10 - 11
Monthly 
GI/Surgery conference
Tumor Board
Quarterly - NICU/Surgery conference
Meeting/Training Course policy
Policy in place for meetings where research is presented and for educational meetings. This program does not provide financial support for candidate interviews.
Contact
Kimberly Abrams, Program Coordinator, 
Department of Surgery
St. Christopher's Hospital for Children
​160 East Erie Avenue
Philadelphia, PA 19134
Phone: 215-427-8812
Fax: 215-427-4616
Kimberly.Abrams@towerhealth.org