We are accredited through the American Council for Graduate Medical Education (ACGME) as a Categorical Program (4 years) with 24 resident positions (6/year).
We will accept applications for 2023 Match via ERAS and the NRMP.
Applications should include:
Curriculum vitae
Personal statement
Picture
Medical school transcript/MSPE
USMLE/COMLEX scores
Three letters of reference (at least one from an anesthesiologist)
ECFMG paperwork, if applicable
The Hospital supports J-1 and H-1B visa.
Please send questions to AnesthesiaResidency@TowerHealth.org. All interviews will be virtual for the 2023 applicant season. We are participating in the supplemental ERAS application and program signaling.
We will likely have scheduled onsite residency hospital tours throughout the fall and winter. We will release those dates when we have them.
Q: Do we require the USLME for Osteopathic applicants?
A: No. Osteopathic candidates should submit documentation of COMLEX passage/scores if applicable.
The Successful Applicant
What are we looking for in an applicant? We are a clinically oriented, community-based residency program. Our goal is to train the highest-caliber clinicians who will provide great care for their patients, add value for their organizations and their community, engender good will among their colleagues and staff, and educate the next generation of medical providers. We are looking for candidates who:
Will be successful in the Board Certification process. A successful applicant will have demonstrated continued academic excellence and a commitment to lifelong learning.

Are engaged. We love Anesthesiology and we want to teach those are excited about it as well.
Are positive. We want people who see the glass as half full.
Contribute. We're looking for those who have given back to their communities, their schools, and to the organizations that are important to them. We want people who will work well as part of a team and who will be there for their colleagues.
Are kind. Medicine is about connecting with and taking great care of people.
Lend a new voice. We want to add strength to our department by including people with different backgrounds, perspectives, and histories.
Anesthesiology Away Rotations for Medical Students
Please click here to learn more about away opportunities for visiting 4th-year medical students!
Learn More
Anesthesiology Residency
Program Director Interview: David Matson, DO
Watch the Video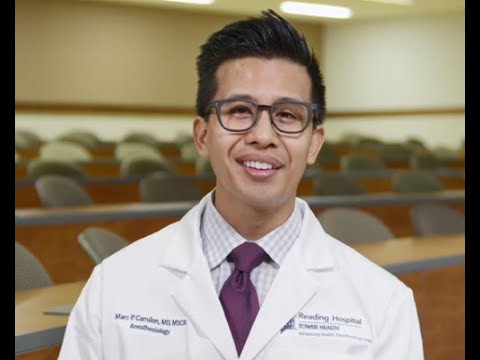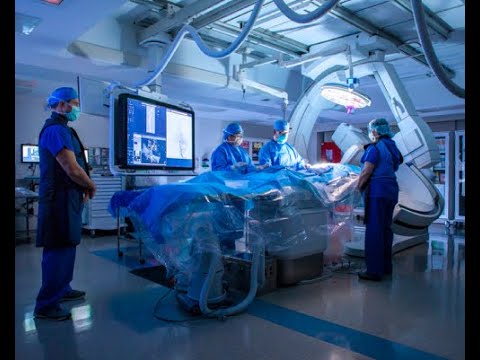 Anesthesiology Program Highlights
A virtual tour of Reading Hospital: Anesthesiology
Watch the Video
Reading Hospital/Tower Health
As the flagship for our large regional health system, Reading Hospital has garnered many of the most prestigious national quality awards. The recently added HealthPlex has been designed to afford our patients and our providers with the best possible tools for optimal clinical outcomes. At Reading, our Department is privileged to provide over 24000 anesthetics and care for greater than 3600 deliveries annually. Our clinical services and educational rotations include the most advanced cardiac, neurologic, trauma, pediatric, obstetrical, and pain procedures and techniques. Our experienced, talented faculty will mentor you as you develop your professional portfolio.
As a part of a long tradition of graduate medical education at Reading Hospital, we are confident that the broad range of patient care experiences, academic teaching, and professional mentorship within our Department and the Tower health organization will provide you with the knowledge, skills, and judgment to be a consultant and a leader in Anesthesiology.