Welcome from the Reading Hospital General Surgery Residency Program. Thank you for taking the time to discover the opportunities afforded via our residency program.
Our residency began in 2019, and I have been privileged to serve as program director for nearly three years. For over 150 years, our hospital has provided comprehensive surgical care to the population of Berks County and beyond. The clinical activity within our surgery department is on par with most university-based medical centers. Our affiliation with the Drexel University College of Medicine, along with the completion of the West Reading Campus, has helped us achieve our goal of transforming into a university-based academic medical center.
With this goal in mind, we have remained rooted within the local community. In doing so, our emergency department has emerged as the busiest in Pennsylvania. Our core faculty members are dedicated teachers with strong educational backgrounds, passionate about sharing their clinical expertise. I think you will find that our program truly offers experiences in all facets of surgical care. We are equipped and staffed to make the education of surgical residents a successful priority.
P. Kurt Bamberger, MD, FACS
Program Director Reading Hospital General Surgery Residency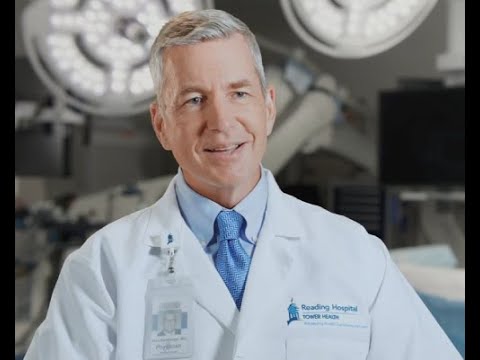 General Surgery Residency
Program Director Interview: P. Kurt Bamberger, MD, FACS
Watch the Video