Offering Podiatric Medical & Surgical Residency Training Program at Reading Hospital. Tower Health has a long, rich history of training excellent physicians and surgeons through our variety of existing residency programs. The broad spectrum podiatric medical and surgical training will be no exception. Our large institutions and medical staff will provide a tremendous learning opportunity while still affording personalized instruction.
High-quality Facilities
We have a very large Podiatric Surgical Department from which a resident will benefit from our variety of vast educational and training experiences. We also boasts an extremely high volume Emergency and Trauma Center, outpatient clinic, inpatient services, wound care center, and surgical cases. These all will provide a resident with an outstanding academic and clinical learning opportunity. Our goal is to train a premier podiatric physician and surgeon who will practice with the utmost ethical standards.
Multi-disciplinary integration at Reading Hospital
The podiatric resident at Reading Hospital is directly integrated into our multi-disciplinary healthcare system. An example is our Limb Salvage Center which intimately involves the expertise of podiatry, vascular surgery, plastic surgery, infectious disease, and wound care specialists, working toward a common goal in saving limbs. Our high volume surgical cases will encompass forefoot surgery along with rearfoot and ankle reconstruction.
We invite you to visit and explore this exciting opportunity. Please apply to our fine program so that we may share this exemplary training with you. If after reviewing our website, you feel that your interests would be a good fit with ours, we would be delighted if you applied to our program!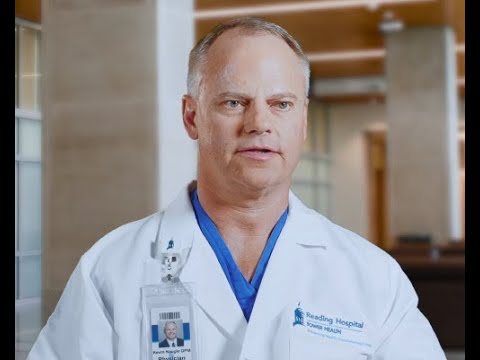 Podiatry Residency
Program Director Interview: Kevin Naugle, DPM
Watch the Video