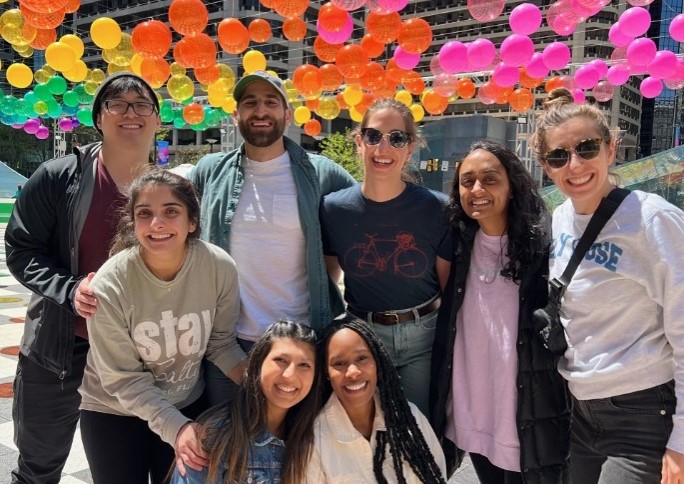 Each year, St. Christopher's Hospital for Children receives thousands of applications to its Pediatric Residency Program, from which about 400 are chosen to interview. From this group, St. Christopher's picks 24 categorical PL-1 residents through the National Resident Matching Program. 
Our criteria for resident selection include traditional measures of academic excellence, as well as evidence of leadership, dedication to advocacy, and enthusiasm for life-long learning. Please note the following requirements for consideration of your application:
Completed ERAS application

Reports for USMLE Step 1 and/or COMLEX Level 1

Three letters of recommendation (chairman's letter not required)

International Medical Graduates: J1 Visa 
For more information about becoming a resident at St. Christopher's Hospital for Children, please contact the Pediatric Residency Office at Mildred.Figueroa@towerhealth.org or Melissa.Melendez@towerhealth.org or 215-427-8846/4709.
Applications will only be accepted through the Electronic Residency Application Service (ERAS). We are listed as "Tower Health/St. Christopher's Hospital for Children," using code 3204112209.
All 2023-2024 interviews will be performed virtually to support the health and well-being of our applicants, faculty, residents, and staff. Applicants selected to interview will also be able to meet our residents socially through online gatherings. 
All visiting student rotations must be coordinated through Drexel University College of Medicine using the Visiting Student Application Service (VSAS). Please contact our medical student coordinator at 215-427-4806 for more information.