The Reading Hospital Family Medicine Residency Program has demonstrated commitment to excellence in family medicine residency education for more than 45 years. The program is ACGME accredited and has achieved full Osteopathic Recognition. We support a total of 24 residents with eight new interns entering the program each year.
Located in beautiful, suburban West Reading, Pennsylvania, the program has a rich, robust history of providing a vigorous academic experience in a welcoming and nurturing community hospital environment. Training is deep and balanced across all clinical disciplines. The busy Family Health Care Center follows a Patient Centered Medical Home model and serves a large, socially and medically complex patient population, including patients of all ages.
At Reading Hospital, residents take ownership of a busy family medicine inpatient service and pediatric ward. Training includes challenging critical care, medical, pediatric, and women's health cases. Areas of program emphasis include pediatric care, community medicine, behavioral/addiction medicine, osteopathic philosophy/principles, and translating evidence-based medicine into clinical practice. The program offers a diverse teaching faculty committed to excellence in medical education.
Mission Statement
Our mission is to empower our community to thrive through humanistic care enlightened by scholarship.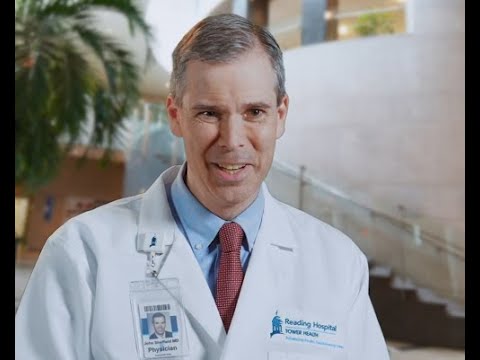 Family Medicine Residency
Program Director Interview: John Sheffield, MD, and Aimee Luo, DO
Watch the Video