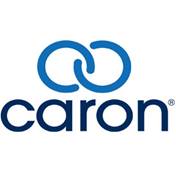 Caron Treatment Centers and Reading Hospital are committed to educating the next generation of Addiction Medicine experts through a Fellowship Program, accredited by the Accreditation Council for Graduate Medical Education (ACGME).
The American Board of Medical Specialties (ABMS) and the American Board of Preventative Medicine began recognizing Addiction Medicine as a specialty in October of 2015. The ACGME began accrediting fellowship programs in July of 2018. Entering an Addiction Medicine fellowship is the "gold standard" for physician training in Addiction Medicine and is the pathway to board certification in Addiction Medicine. Board certification assures patients that their physician is trained in the highest standards of practice and has completed an accredited educational program and process.
Our Fellows undergo rigorous, advanced training, utilizing the most innovative evidence-based treatment modalities and therapies. Our Fellows learn in a multi-disciplinary, multi-modal and multi-phasic setting from world-class physician experts who are regarded as leaders in the field, and are regularly called upon by government, educational, medical and industry organizations to provide expert insight into addiction related topics.
The partnership of Caron Treatment Centers and the Reading Hospital provides a unique and comprehensive Fellowship Program that combines the services of a renowned behavioral health provider with a 62-year history of specializing in substance use and co-occurring disorders and a nationally recognized training hospital that received Pennsylvania's prestigious Centers of Excellence Award.
Curriculum
Caron Treatment Centers
Residential behavioral health units
Detoxification and withdrawal management
Research
Addiction Medicine elective
Reading Hospital
Outpatient substance disorder clinic, through the Department of Family Medicine
Medication-assisted-treatment clinic
Emergency Medicine
Consultation liaison