New Beginnings, Change, and Consistency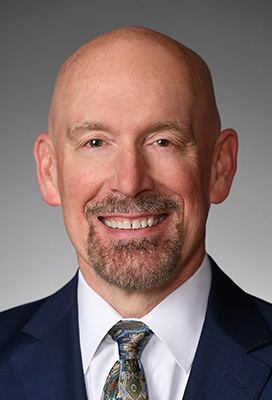 "Thank you for taking the time to visit our website. The past 18 months have been a whirlwind of challenge and change. The global pandemic required almost daily change to keep up with the emerging information about COVID-19. We had to quickly learn to care for our patients over the phone and through video links, and we had to almost instantly change how we taught residents and medical students. And that was just the first two months.
Shuttering much of our healthcare system for over a month led to a significant expansion of our debt and, like many systems, significant financial issues had to be addressed. So, while still battling COVID, we pulled together even more and did the hard work necessary to turn around our finances. As a result of this work, we have a new beginning: a letter of intent to develop a new strategic partnership with Penn Medicine, the healthcare system at the University of Pennsylvania. This partnership solidifies the financial progress that has been made and helps ensure that we will be here, serving our community, for decades to come. I am honored to be on the Executive Committee representing Tower Health in the planning process with Penn Medicine, where the elements of the partnership will be developed and implemented.
Another new beginning is the opening of the Drexel University College of Medicine (DUCOM) Reading Campus and the matriculation of the first 40 medical student this August. We have been partnering with DUCOM for many years as a clinical site for medical students from the Philadelphia campus, and now have a four-year medical school here in Reading. We are excited about the many opportunities that will come from this collaboration.
In this world of change, some things remain constant. The Department of Family and Community Medicine continues to be true to our core mission. Our outstanding faculty continues to provide top-tier educational experiences for residents and medical students, and we are developing strong capabilities in community-based research. We continue to provide medical care for everyone in the community and take great pride in reaching out with compassion to the least fortunate. We continue to attract great residents who work to make things better every day. When they graduate, they are not only outstanding clinicians, but also leaders who work to improve their local health system in ways that benefit their patients and communities.
I must admit, there have been some very difficult times over the past 18 months. The pandemic challenged us in ways we never considered, and our financial difficulties shook us to the core. Each of these would be difficult by themselves and we had to tackle them simultaneously. Yet, despite, or maybe because of, these challenges, I was inspired every day by the hard work, diligence, and dedication of the people around me. This is an amazing department, and we have a bright future in front of us. I hope you will consider being part of it."
Dr. John P. Franko, MD
Chair, Department of Family and Community Medicine