New Beginnings, Change and Consistency
"Thank you for taking the time to visit our website. If you are not reading this page for the first time, you will notice that after more than two decades, there is a new Chair of Family and Community Medicine at Reading Hospital. I am honored and humbled to be able to follow in the footsteps Dr. Michael Baxter who led this department so skillfully for so many years. I know I can never replace him, I can only hope to build on the wonderful legacy of clinical and academic excellence in service to the community that he established and nurtured.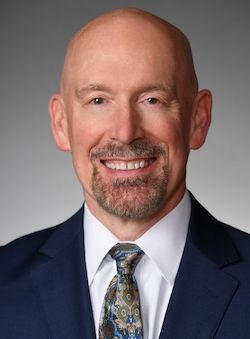 As in many areas of our world today, rapid change is the order of the day. In the department, we are hoping to be able to grow the residency and faculty as we prepare for the launching of our new four-year campus of the Drexel School of Medicine. Reading Hospital continues to grow its capabilities and programs as evidenced by the establishment of a new Organ Transplant Service and implementing the first MRI directed linear accelerator in Pennsylvania. Tower Health continues to grow and adjust strategies to take advantage of the opportunities that emerge from the rapid changes in the health care environment.

One example of this is how Tower Health worked and partnered with Drexel SOM to navigate the sudden closing of Hahnemann Hospital this past summer. It was a major crisis that created new partnerships and deepened connections across the system. In this world of change, some things remain constant. The Department of Family and Community Medicine continues to provide top tier educational experiences for residents and medical students and is developing strong capabilities in community-based research. We continue to provide care for everyone in the community and take great pride in reaching out with compassion to the least fortunate. We continue to attract great residents who work to make things better every day. When they graduate, they are not only outstanding clinicians, they are leaders who work to improve their local health system in ways that benefit their patients and communities.

I am so grateful to the department and leadership at Reading Hospital for allowing me to join this outstanding team and for making me feel so welcomed. I am excited about what the future holds and look forward to building on the legacy of education and service that Dr. Baxter worked too hard to build."