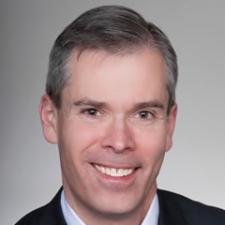 John C Sheffield, MD
Program Director, Reading Hospital Family Medicine Residency Program
Welcome to the Reading Hospital Family Medicine Residency Program.
As family physicians, we have chosen a profession of service. We have willingly chosen a life of commitment to the health and well-being of our patients and to our community. A career in family medicine is diverse, academically stimulating, and offers countless rewards. However, it is not for the selfish or the lazy. Our daily work, be it mundane or exotic, carries a fundamental importance in the lives of our patients. Given the significance of this responsibility, the strength of a physician's training becomes critical.
At Reading Hospital, we understand the significance of our obligation as educators. It is our mission to graduate confident and competent family physicians who achieve the goal of providing high-quality, evidence-based, and compassionate care to patients and their families. It is our commitment, and it is our challenge.
At our Program, supported by experienced educators and wise clinicians, our residents enter as novices but leave as masters. Residents take independent ownership of their patients' care while simultaneously receiving support, supervision, guidance, and instruction. From the critical care unit to the newborn nursery, from the obstetrical ward to the office exam room, from the bedside to the sideline, our residents are equipped with the knowledge and experience required for success. At Reading Hospital, excellence is not a choice, it is a requirement.
A primary goal at Reading Hospital is to provide clinical training that is both vigorous and rigorous, but at the same time to create an educational environment that is nurturing, friendly, and team oriented. We seek an atmosphere that encourages clinical questions. We learn as a team as we seek the answers to these questions utilizing a mutual exchange of information and the best scientific evidence. I have often said that I easily learn as much knowledge from our residents as they learn from me as a medical educator. I just happen to be a few more years down the educational road and I enjoy sharing what I have learned on my journey.
Family medicine residency represents an opportunity for unprecedented personal and professional growth. Novices become masters. Students become teachers. Residents who make the wise choice to join our family are expected to bring their spirit, their energy, their dedication, their academic curiosity, and their sense of humor. After all, life in family medicine isn't just rewarding and important, it is also great fun!
John Sheffield, MD
Program Director
Reading Hospital Family Medicine Residency Program
"Perfection Is Not Attainable. But If We Chase Perfection, We Can Catch Excellence."
- Vince Lombardi, legendary football coach